Our plan was to stay in Calgary and spend sometime. But we changed our mind soon as we entered to city. Traffic was crazy !!!
Its almost 7:30pm. I checked my gps and it was showing 9:30 for sunset. So, We decided to continue Canmore or Banff.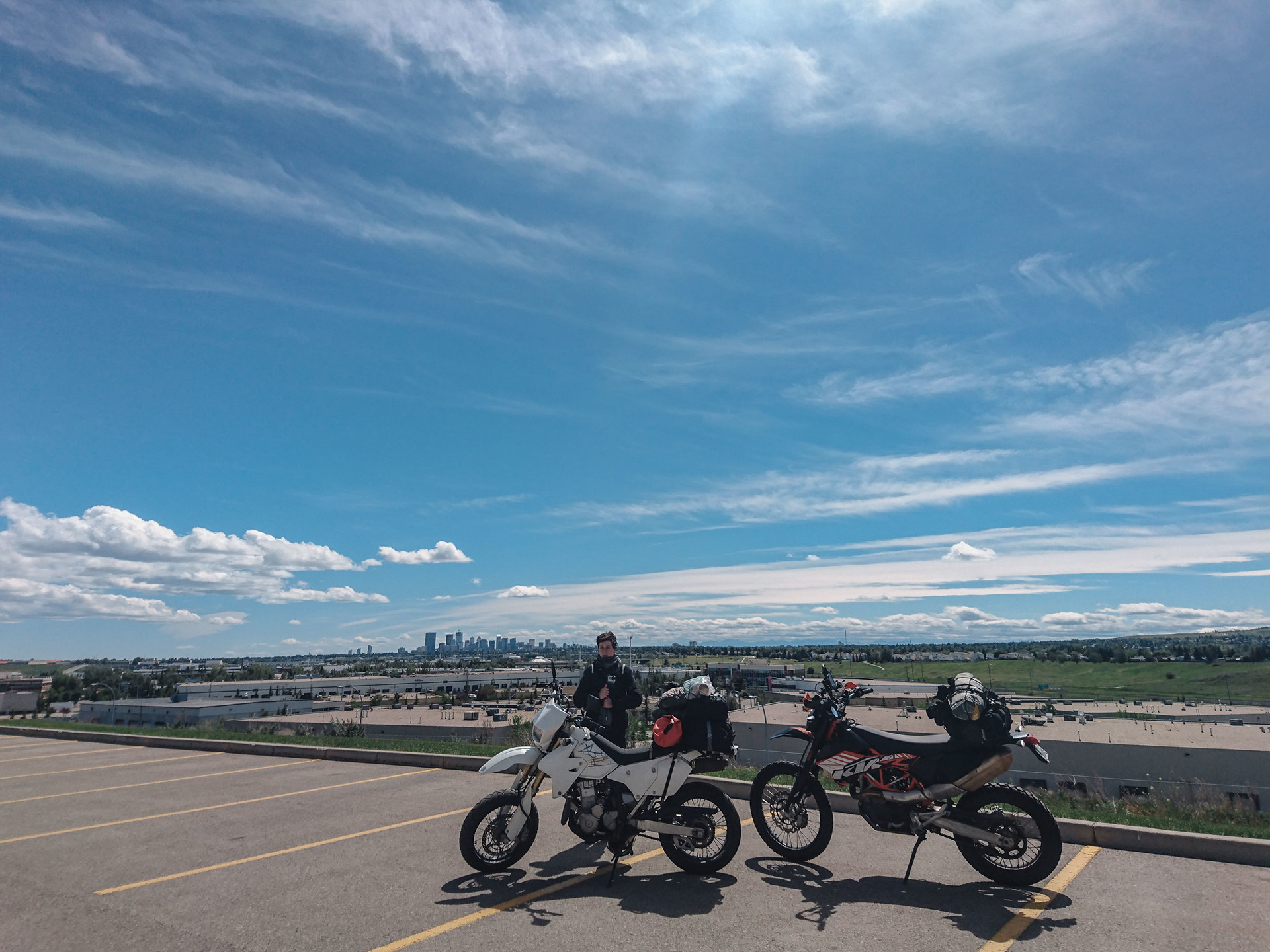 Getting close to Canadian Rockies. Those Mountains puts a big smile on your face while riding. Amazing feeling, we were so excited.... we were stopping every 15min. taking couple of pics. then stopping and looking around. it was a beautiful weather.
"If you don't know where you're going, any road will get you there."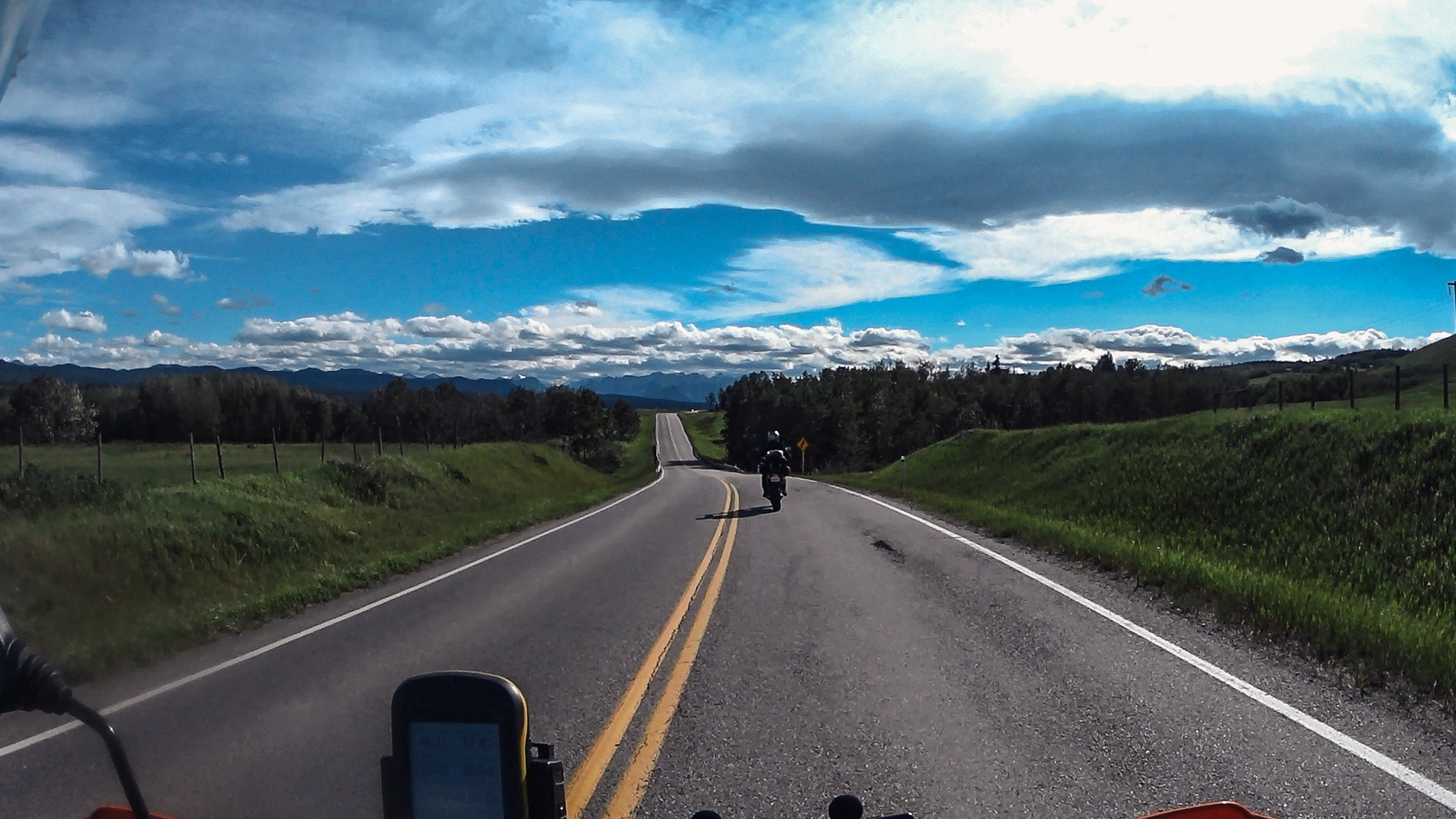 "If you dont know where you're going . Any road will get you there"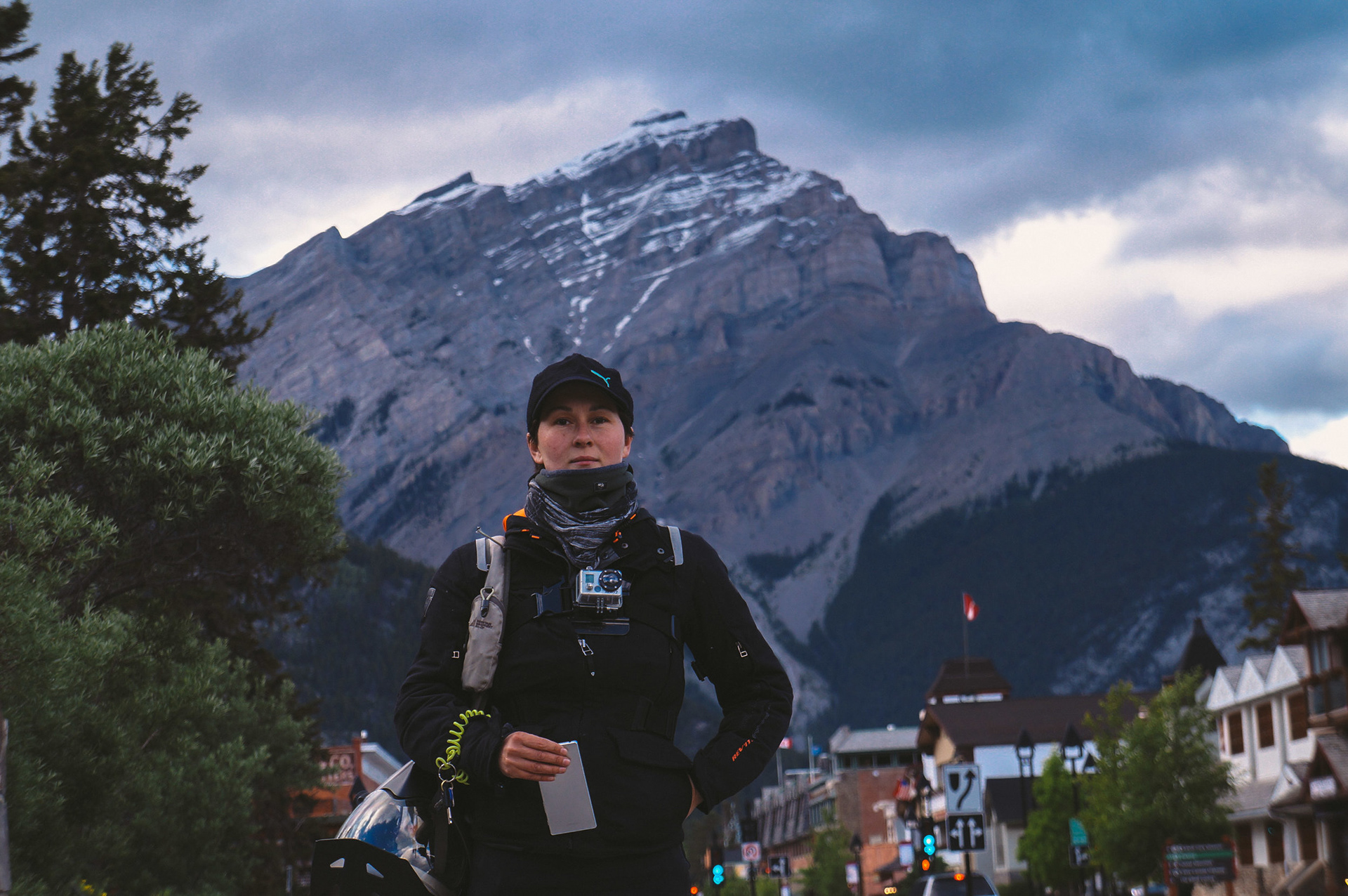 It was around 9:30 pm - 10:00pm. Day are long !! we did around 950km today. There was no intention of making that much km. But when you take off around 7am in the morning and riding until 9:30pm, this is what happens:)
 We parked our bikes and started to walk around Banff. We found a Campground (Tunnel Mountain Village Campground) really close to town. We left our gear in the tent and spend most of the night in the town.