1971 CB750 Build.
Collaboration with twistedpsycles (Vince) and Backalley Moto (Paul) who made this project happen
General info about the build
Powered by air cooled Honda's Successful introduction of the transverse, overhead camshaft inline four- cylinder engine.
CB750 is recognized as the four- cylinder sport bike that had been lasting impact and is often called the first superbike.
Dirty build "brat" style Cafe Racer. Build was finished while ago. I enjoy riding every minute of it. It was my first custom machine.
The instruments changed consisting of minimal speedometer (km) with oil, headlight & Signal leds. Its equiped with original front telescopic forks & Rear swingarm with two spring / shock units.
It has 4-1 shortened and heat wrapped exhaust which matches to bare metal clear coated rusty looking tank & custom made low flat seat.Engine is tuned up with K&N pod filters , carburetors are balanced and rejetted for hi speed & performance.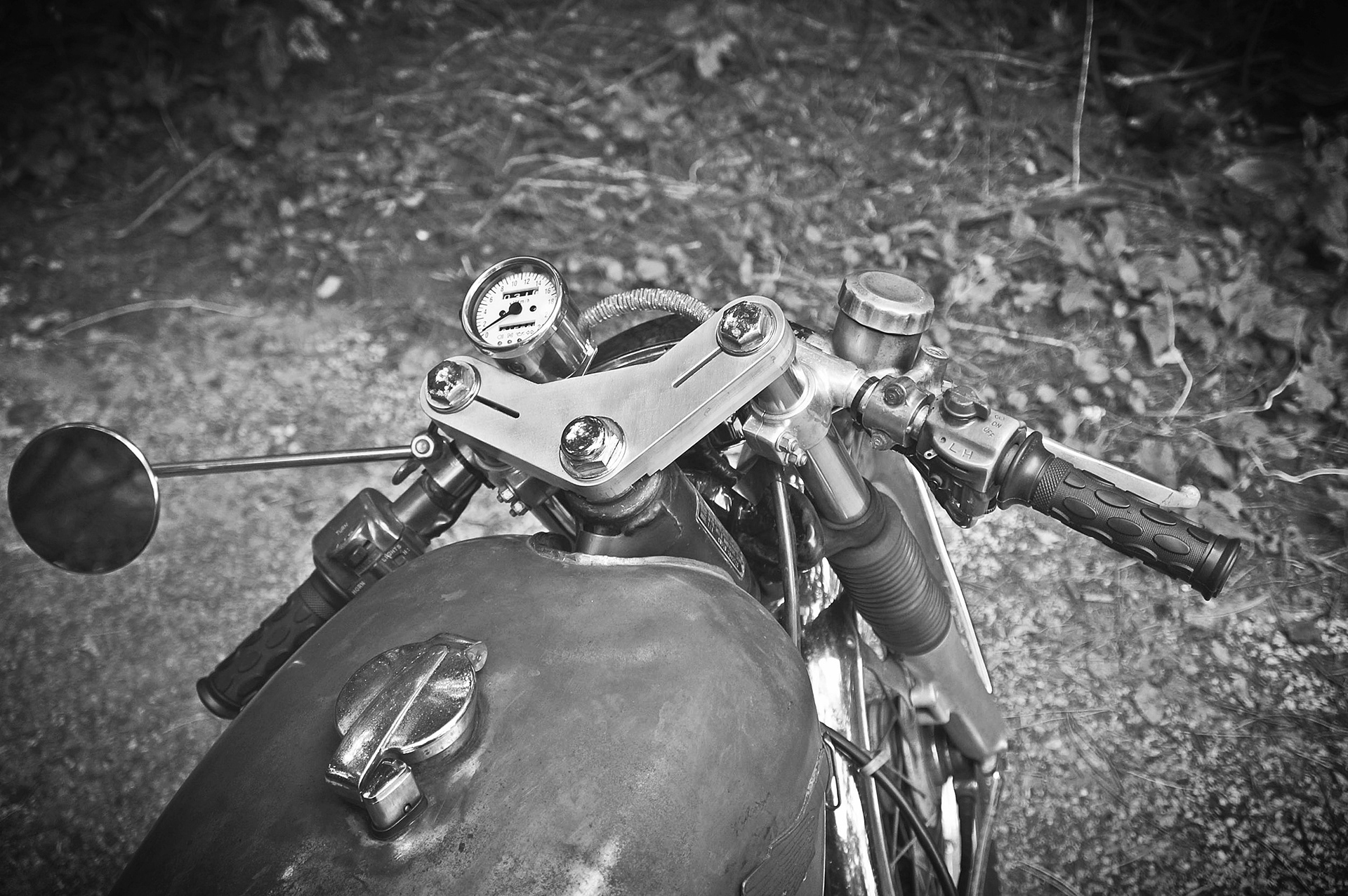 Electrical system is rewired. Auteroche rectangular vintage chrome headlight specially brought from france to give characteristic look.
Has new Vintage Dunlop K81/TT100 Tires. Steel custom plate bracket, new chain and new rear sprocket. It has Clipon Tommaselli bars, with original left and right switch assembly and retro style black grips with a brass wingnut that holds the single mirror.