We are on road !!! By the way, Sena got her license about one month before we took off. As a note; she never had actual traffic experience...because she never drove car !! But she was the best rider i travelled with !!

We've tried to pack light as possible. 
Tent and Sleeping Bags were really compact, we used mostly ultra light backpacking gear and got rid of all the useless stuff.
Otherwise it wouldn't be able to pack on these small machines for a trip that will take 30+ day(s)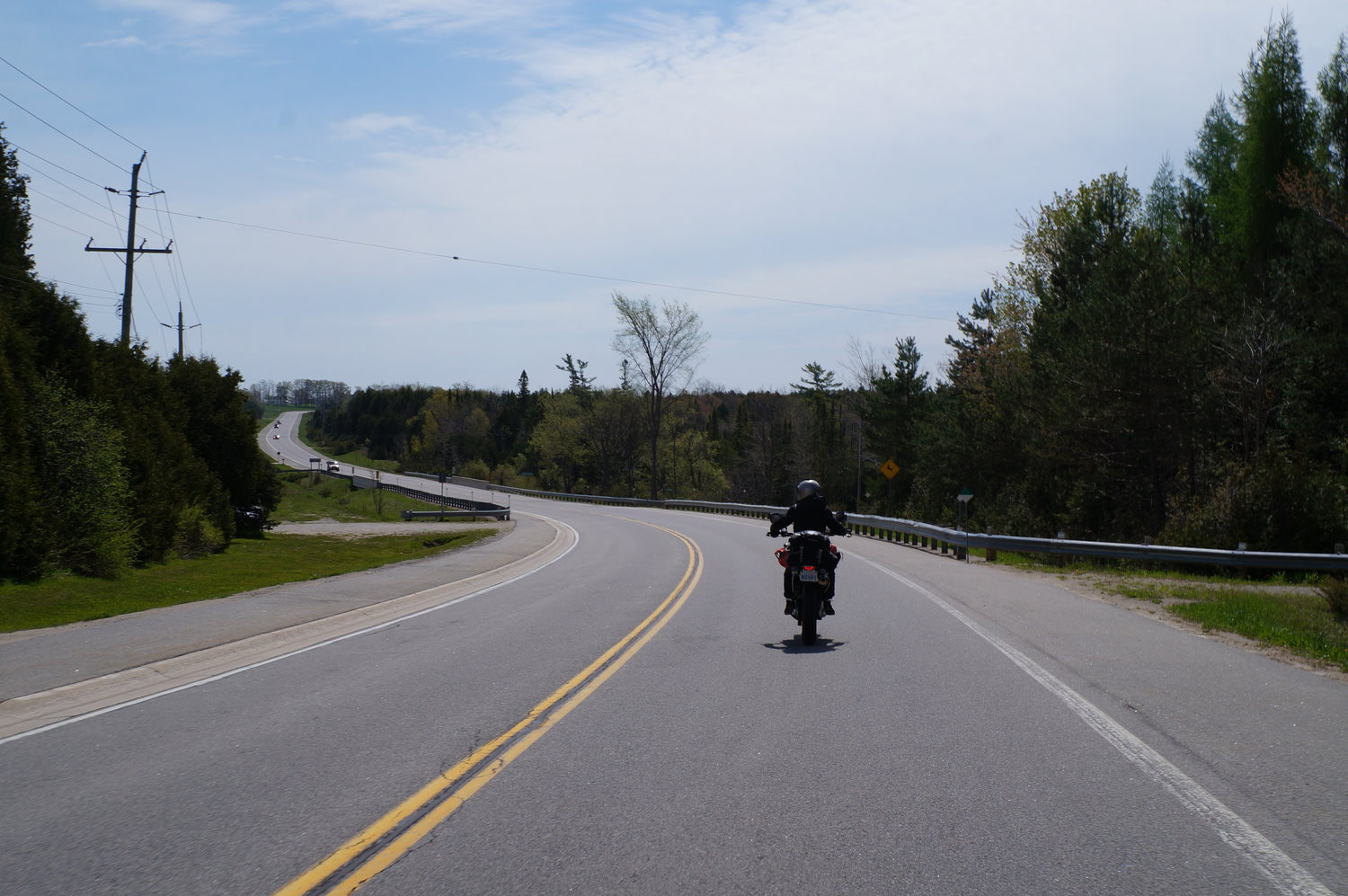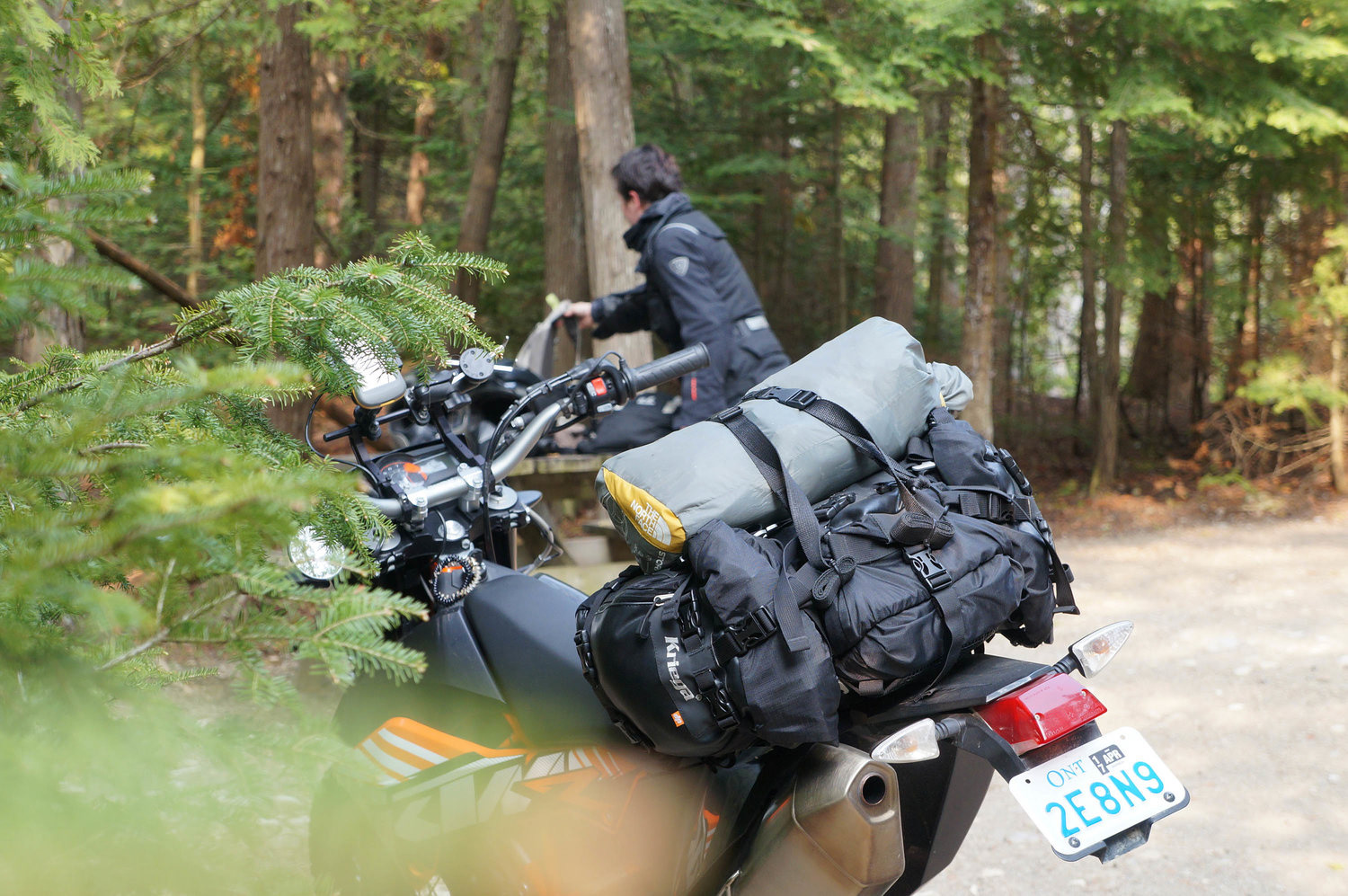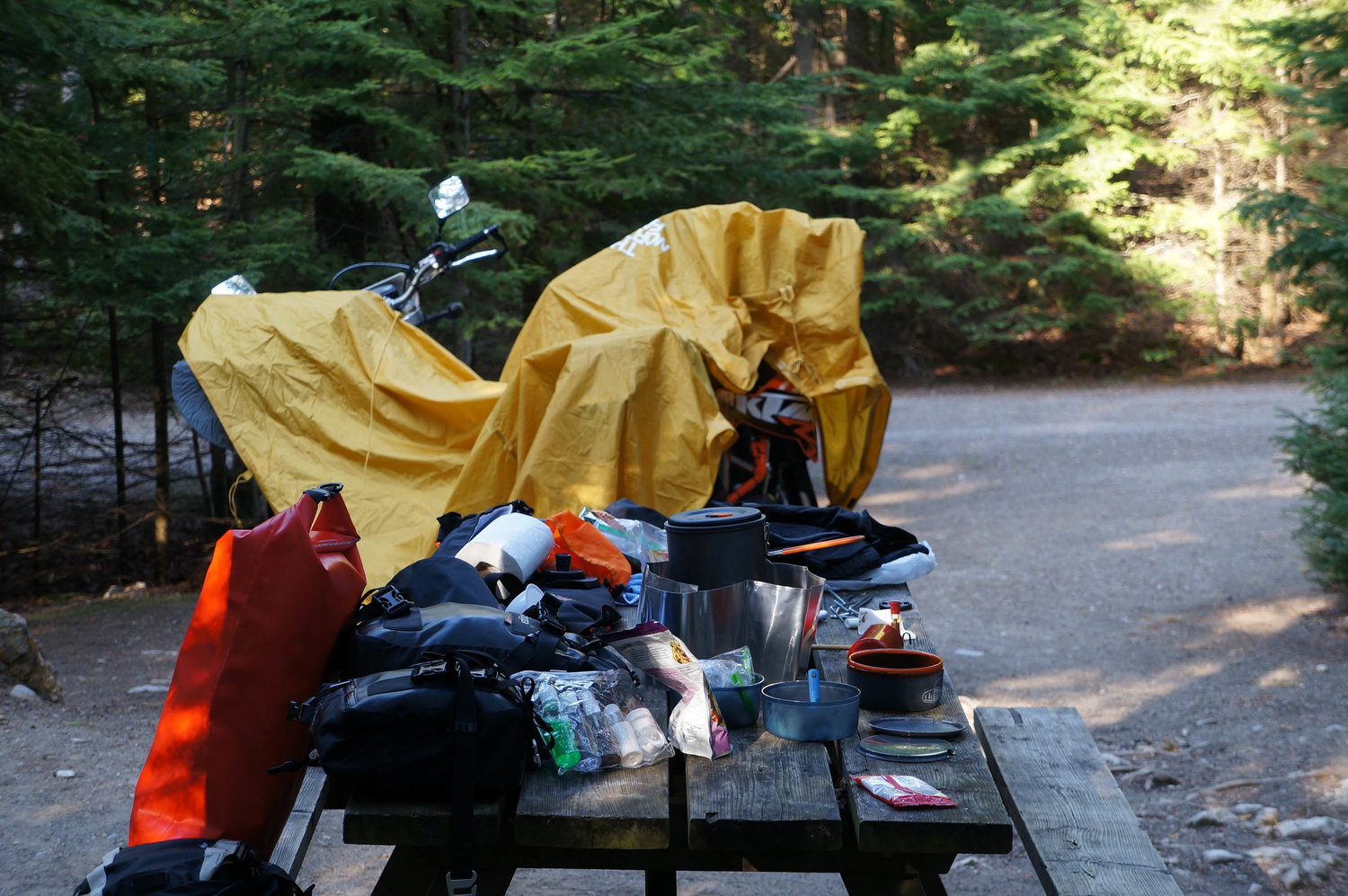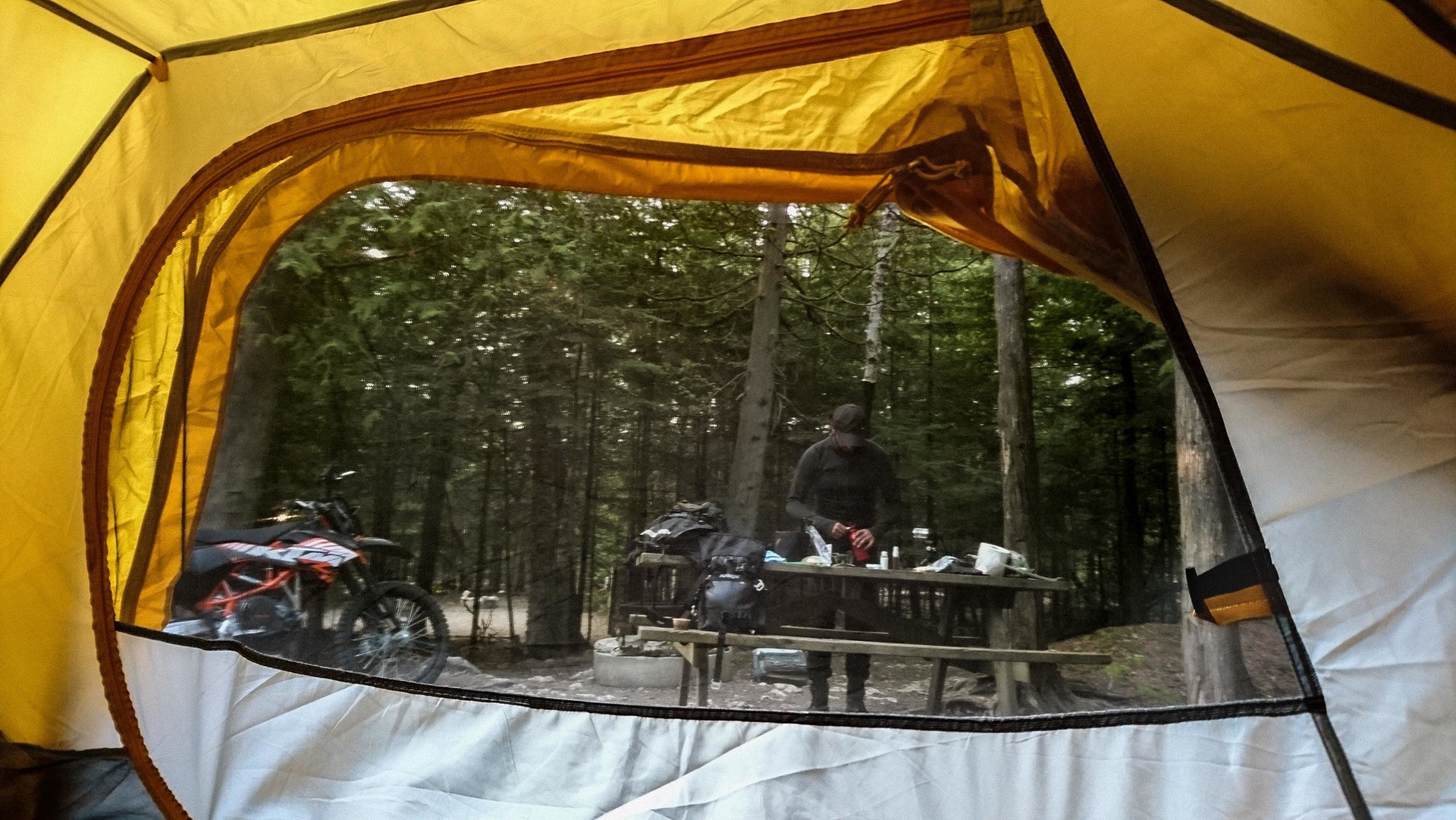 Hidden Gem, in the heart of Ontario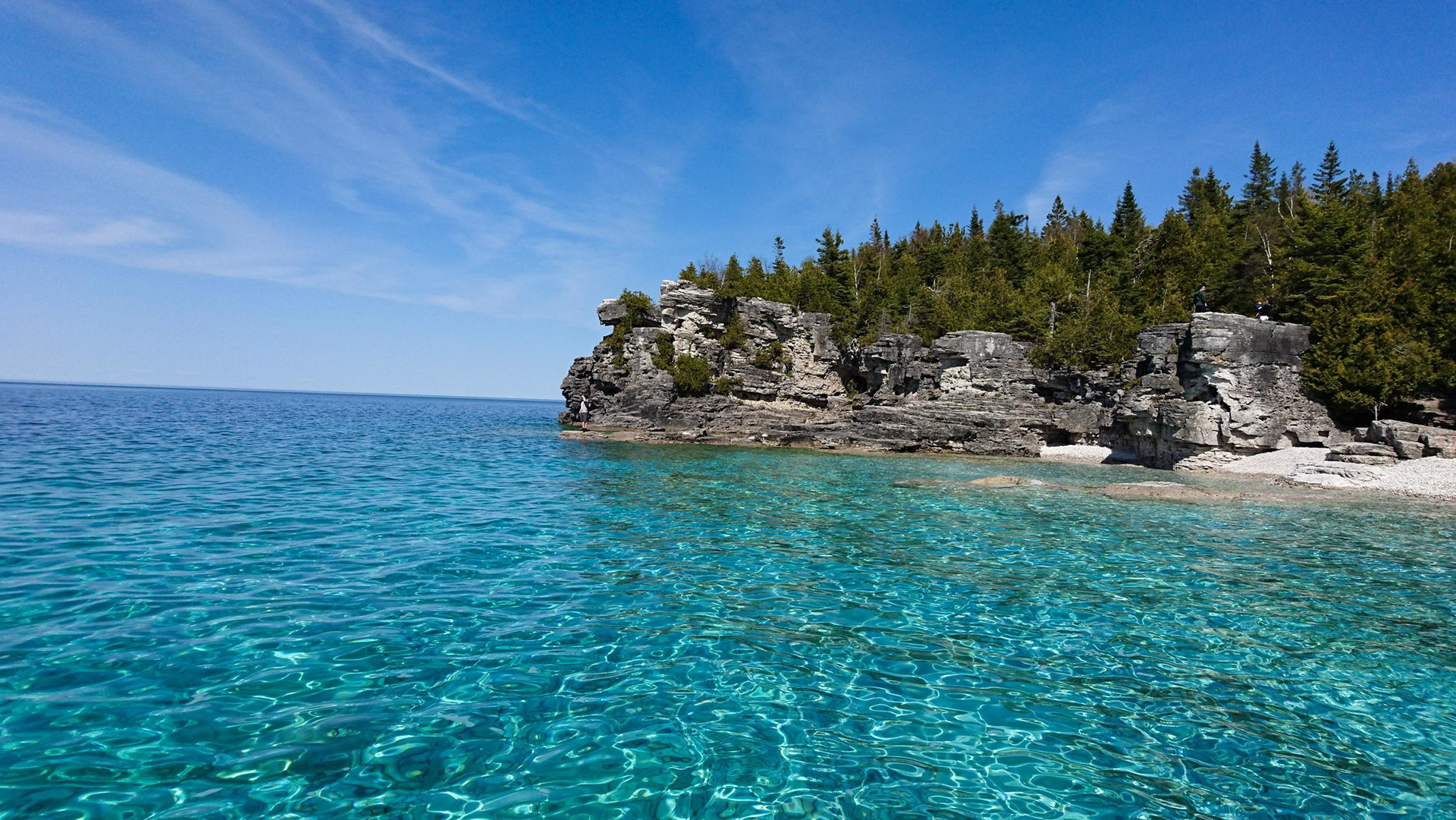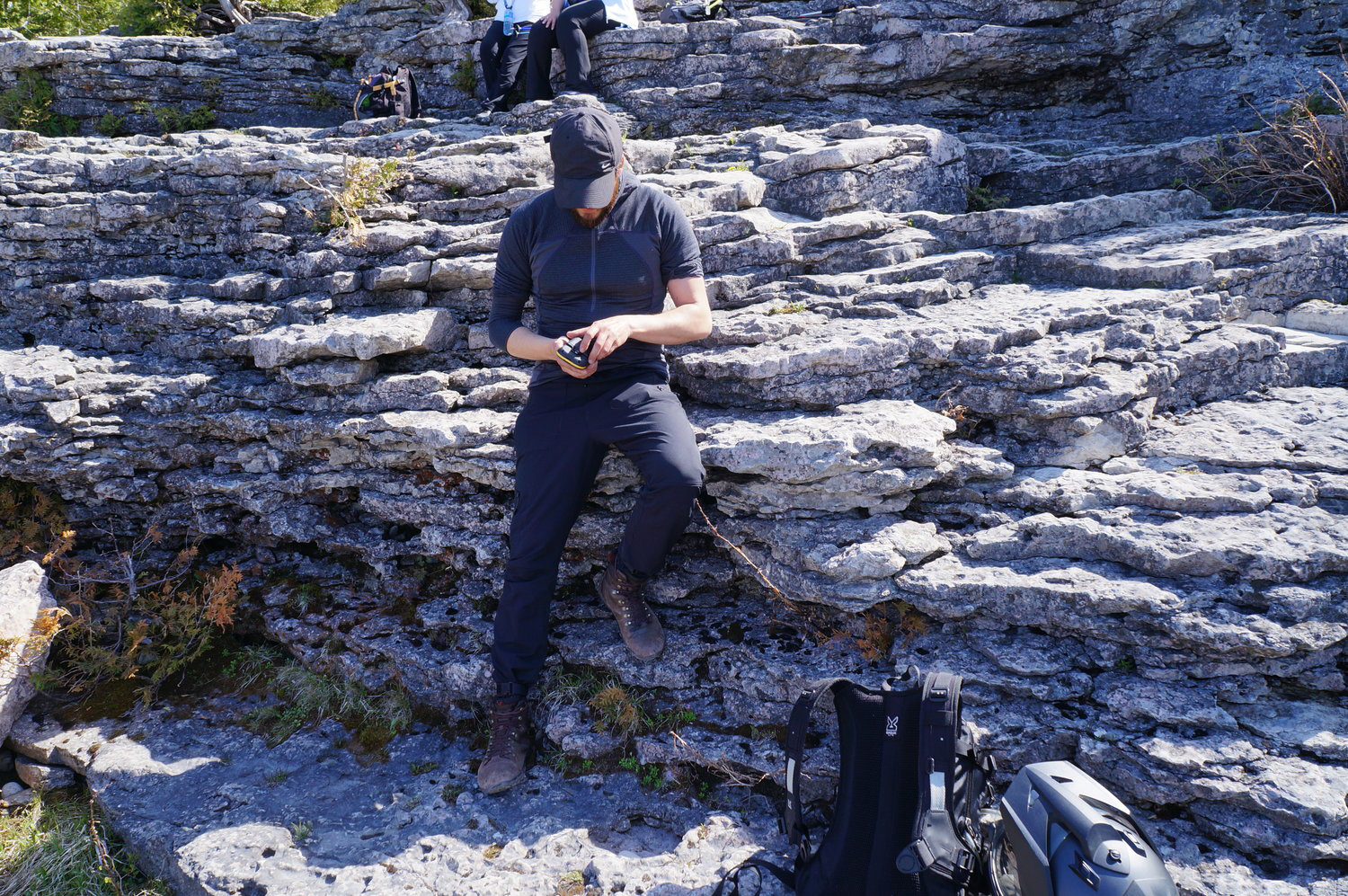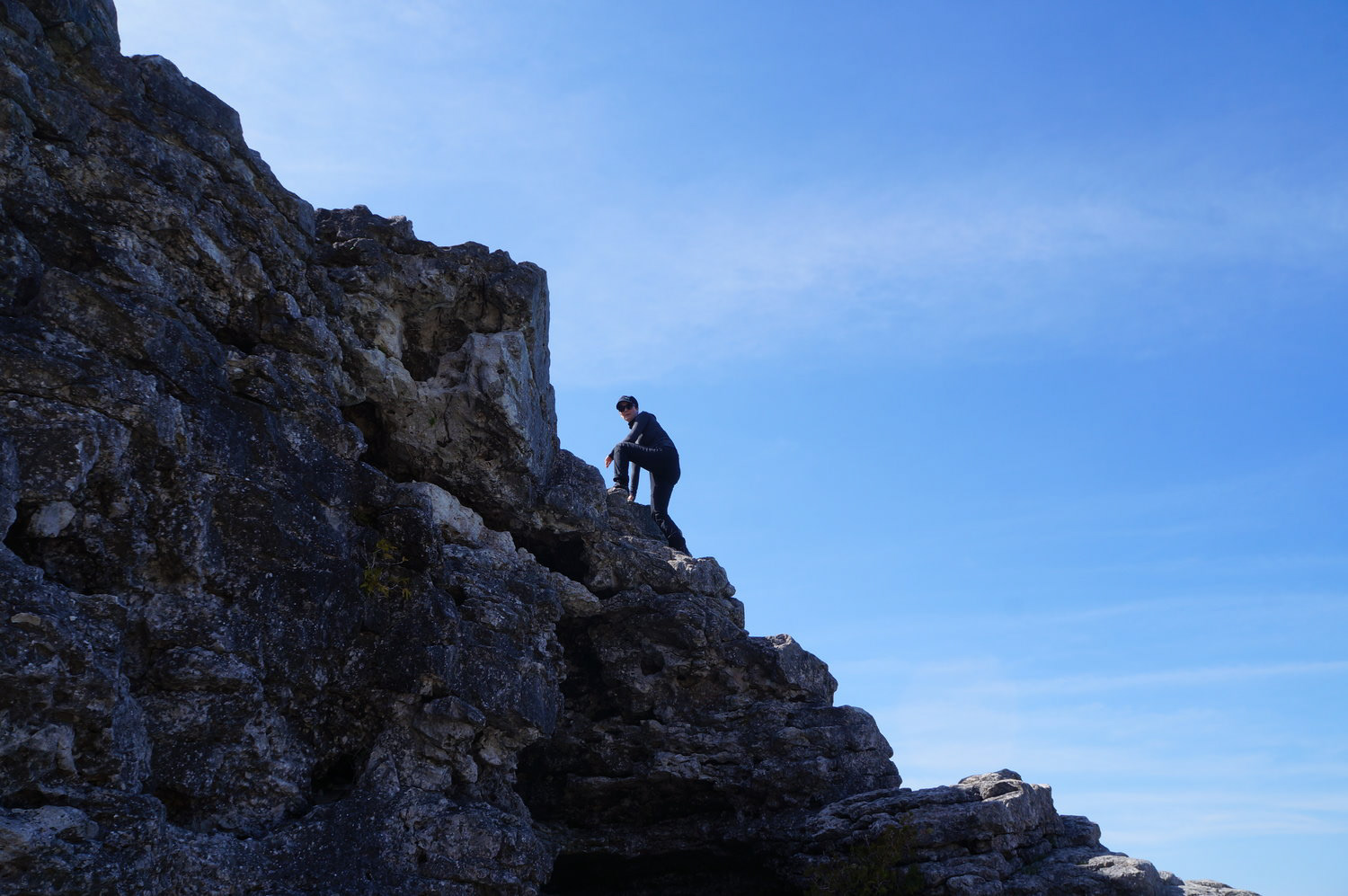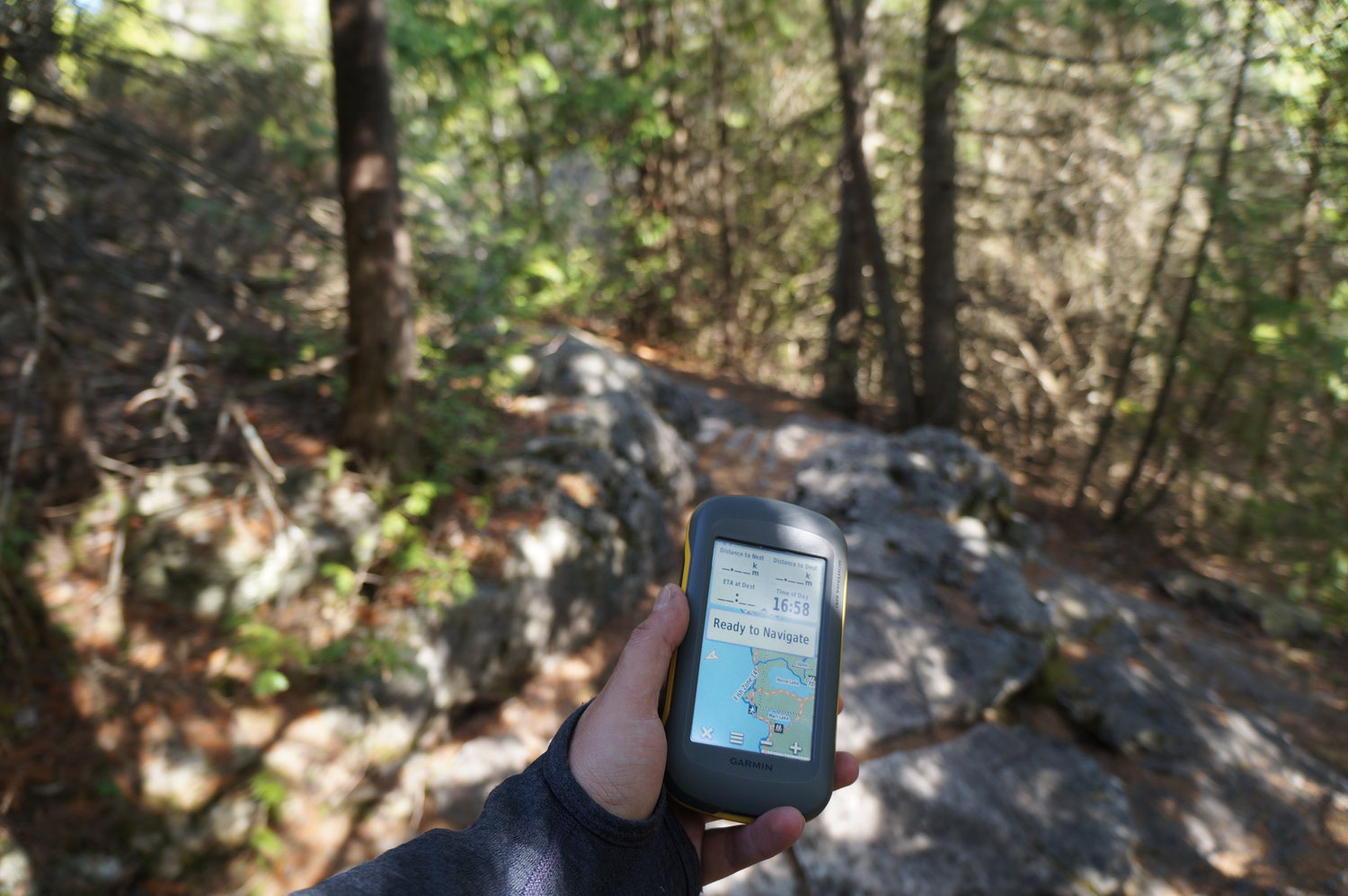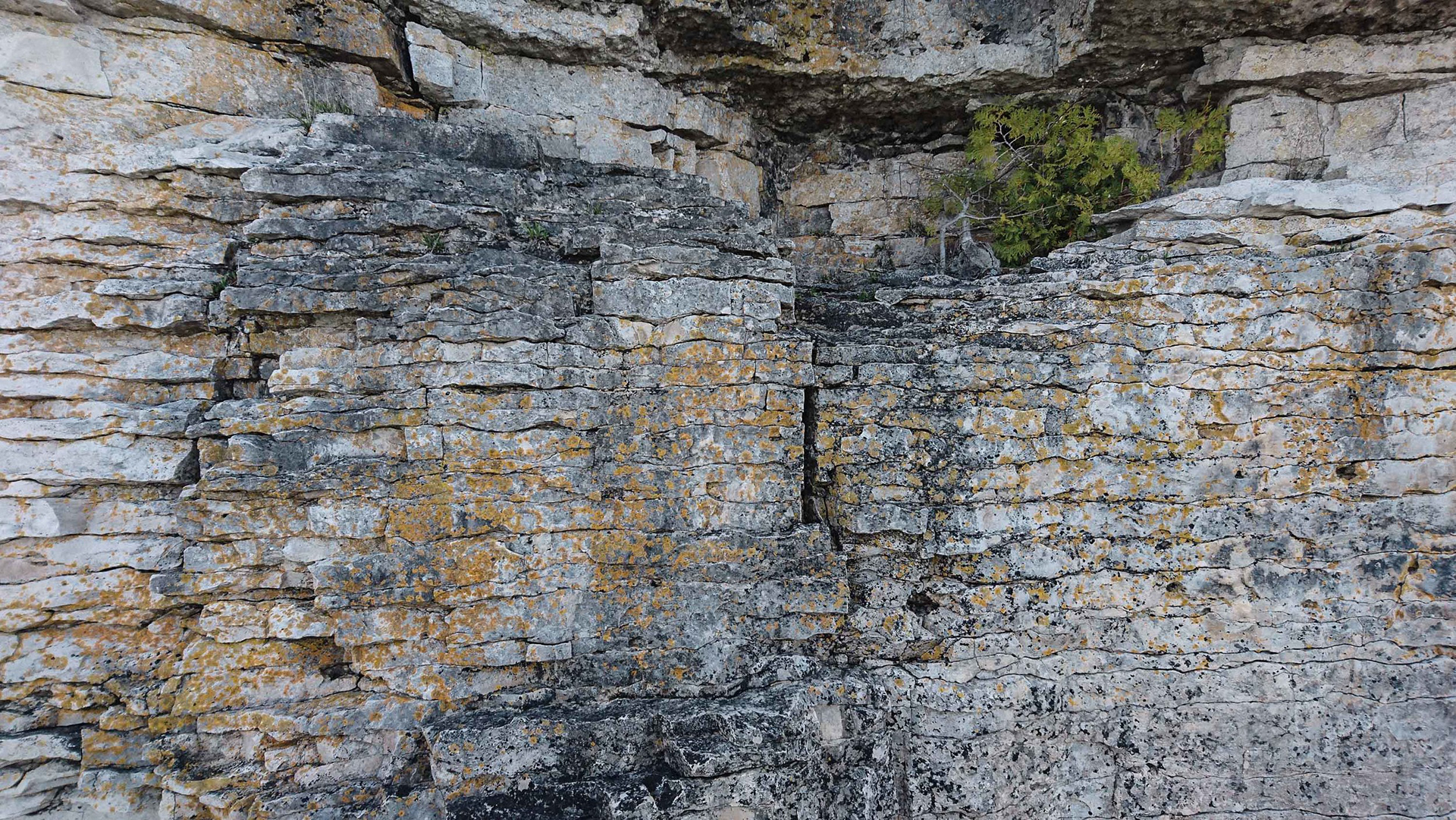 PART 02
Second day of "day 00" we've spent all day hiking at "Bruce Trail" and exploring Northern section of Peninsula. Of course we totally forgot where we gonna stay :)  It was too late and all the campgrounds were full filled, We met with a couple in the town, while trying to figure out where to stay.... We asked them if we can camp at their backyard ? and told them we didn't have any place to go.
They said sure, and invited us over to their place. 
They were amazing !! we had a great dinner and amazing breakfast in the morning !!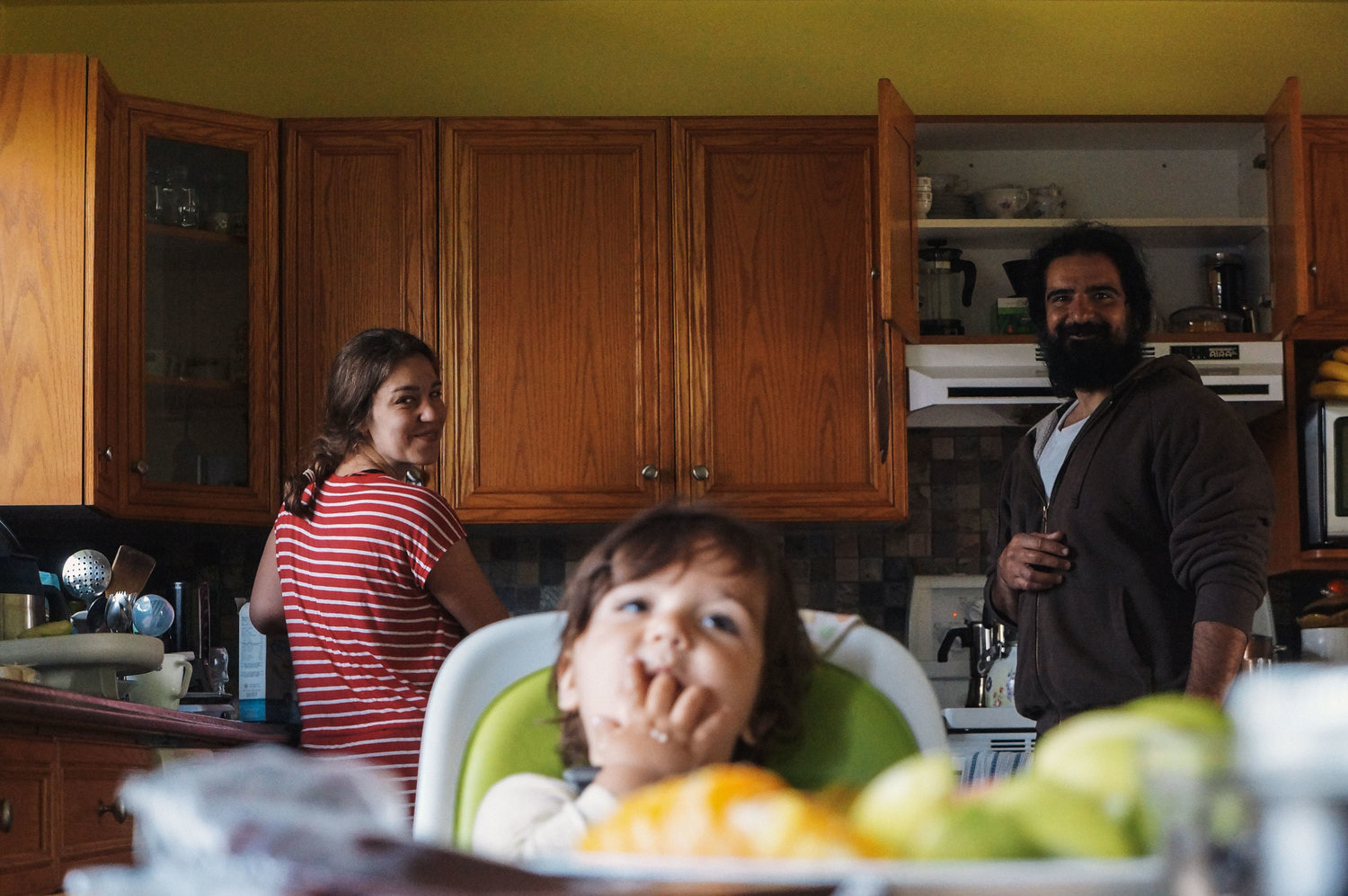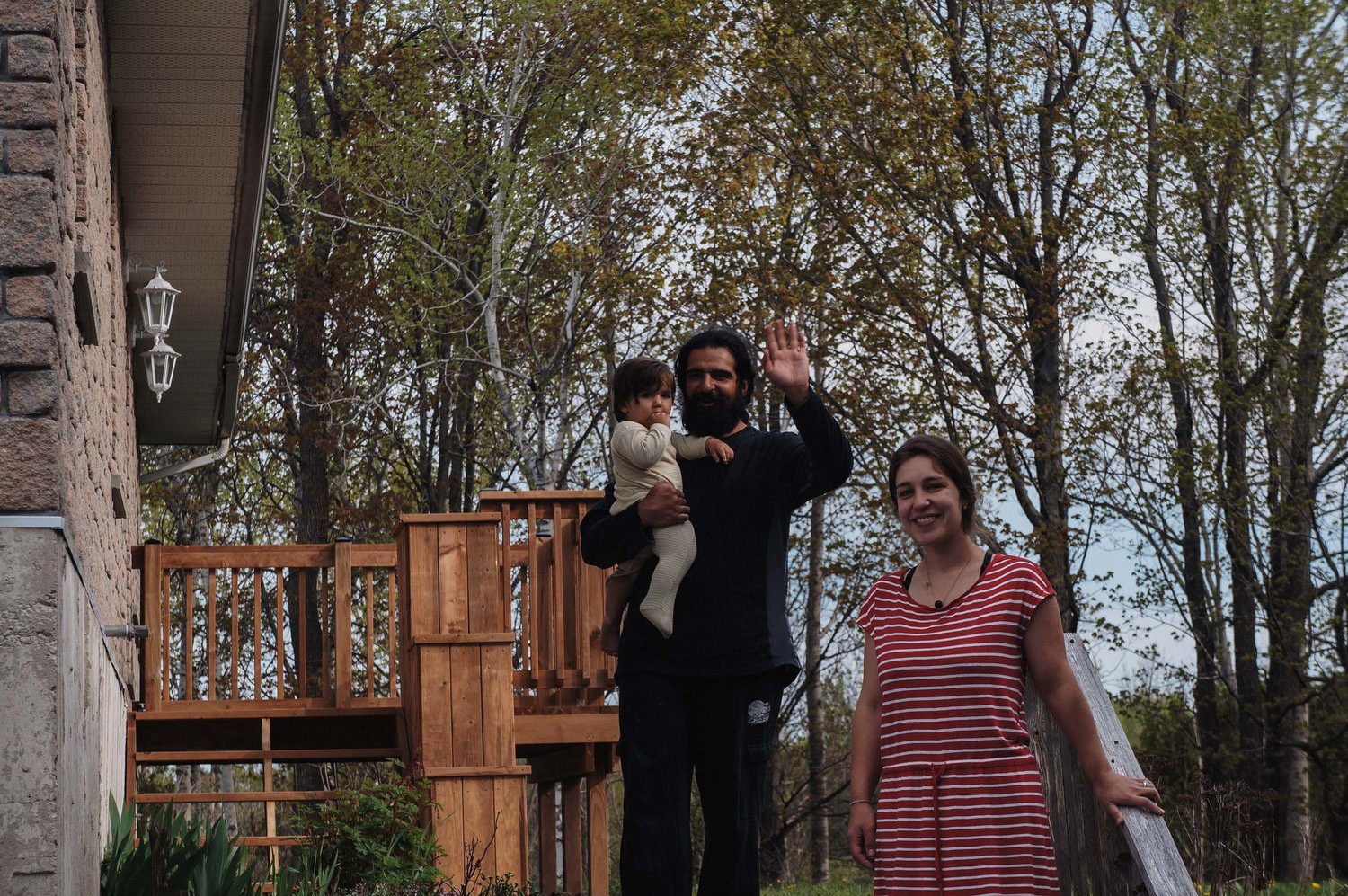 Early morning, its a nice day. We are ready to get back to where we belong ; on road. When you stay somewhere close to your home (North Bruce Peninsula National Park is about 290km from Toronto) You dont really feel away yet. We picked this route because, Tobermory is the first place where our road actually ends. We had to take the Ferry to worlds biggest freshwater island.