We've been riding with my wife (Sena) for years, but she was the perfect passenger when it comes to our trips together.. I think she is one of the only persons that ever rode with me, without a bit of fear being on Motorcycle.
Bu, she never had interest riding herself, until....


I've came back from East Coast (Cabot Trail) trip which took about 2 weeks. It was a short trip, but i had lot of photos. 
Sena was going through the photos I've taken from different places like ; Quebec, Gaspe - PEI - Cabot Trail - Maine, Bar Harbor - Vermont....etc


Licensed Just Before the Trip....
She Found Her Machine !! 
SUZUKI DRZ400 SM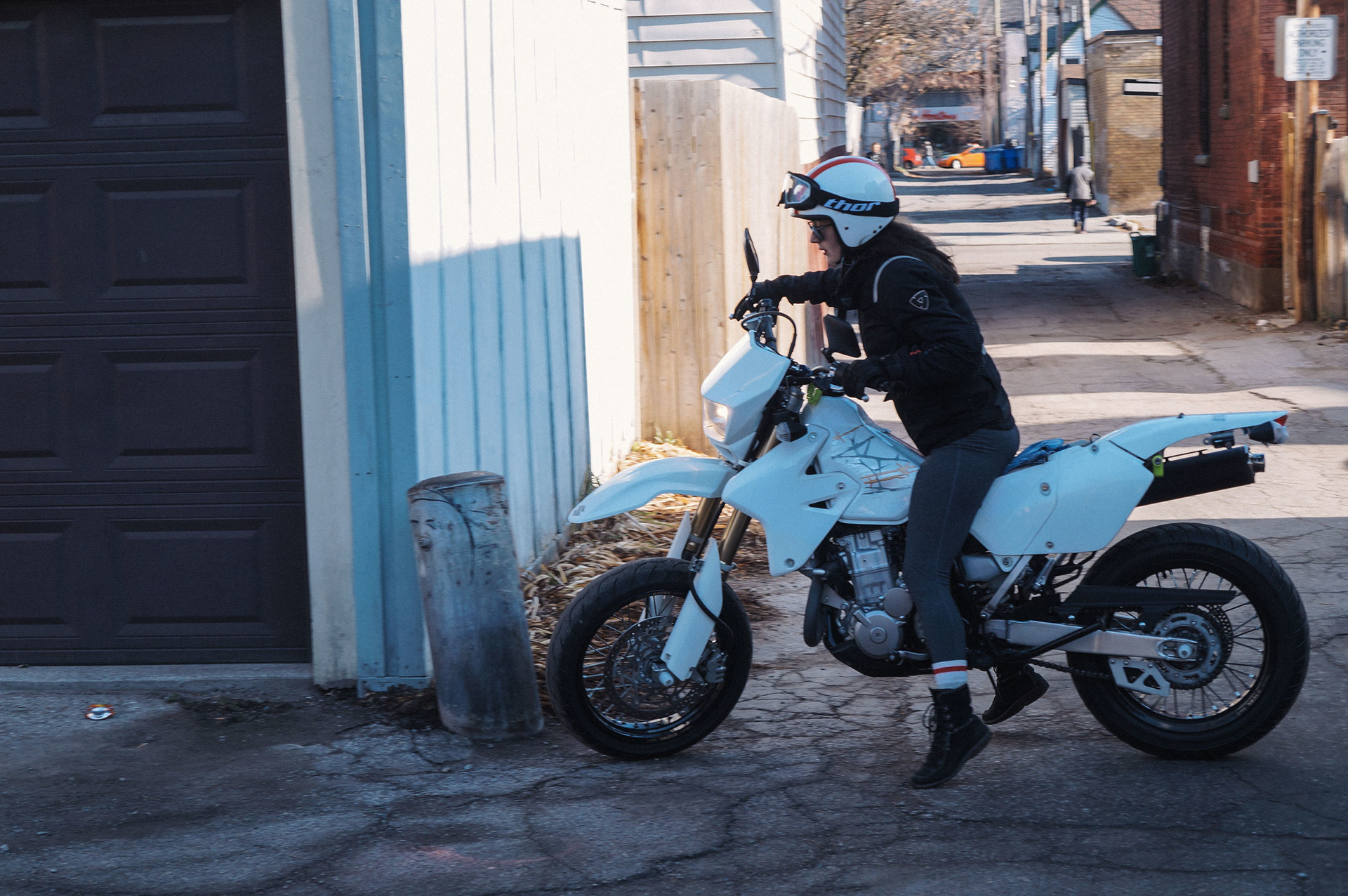 Her DIY seat from my old jeans. We definitly needed to do some tweaks on this machine!!
After she gave her road tests and got her license, we've talked about taking off for moto camping trips over weekends.
We started to prepare for this weekend trips.... But while we were getting ready, I've mentioned to Sena about my plans towards riding cross country on my KTM 690.
Couple of days later she told me;  Instead of trying to plan different camping trips. Lets do cross country together?  (silence....) It was a suprise, but it was happening :) I said, sure !!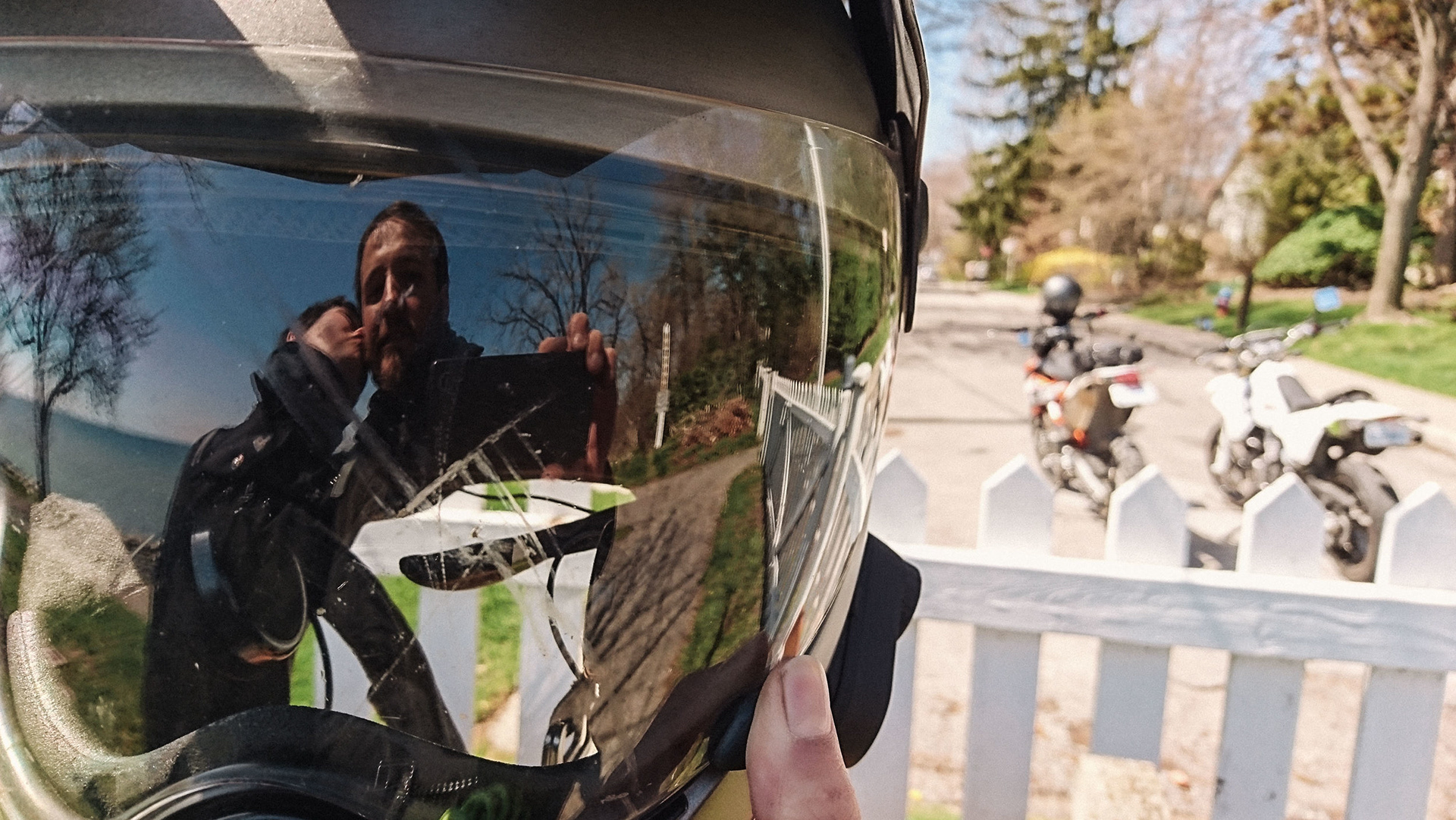 Everything went well on our test motocamping trip over weekend. We started planning our route to Pacific Rim (Vancouver Island)


Allright !! Enough preparation and talk, lets hit the road....to be honest, you'll never be ready !!