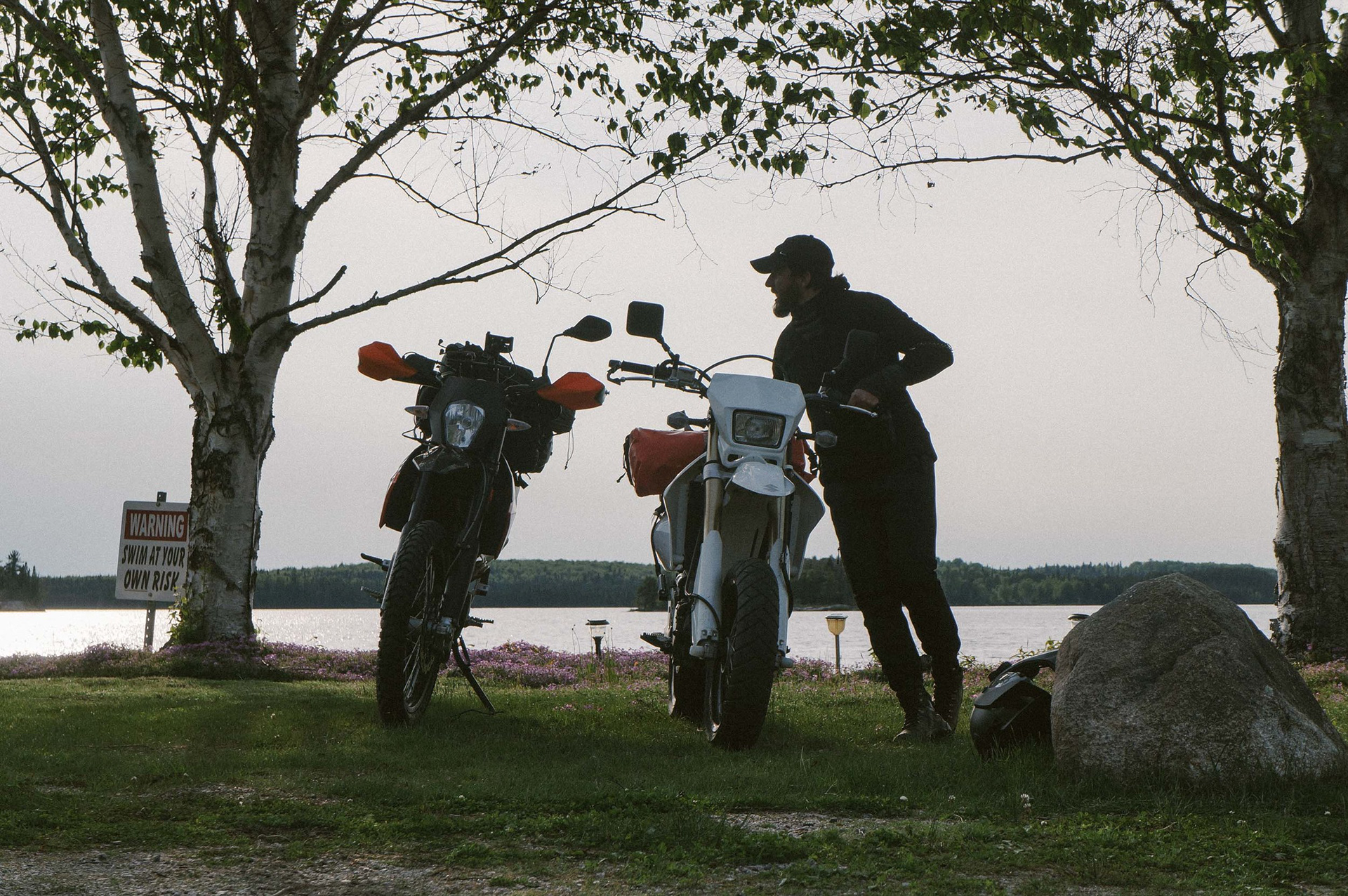 Morning Ritual ; packing up our bags.


This section of the trip is a bit blurry, because i remember getting lost couple of times.
We stopped by Tim Horton's to take a break and i wanted to check the map to be able to find where i made the wrong turn.
We end up meeting with couple of riders who took off for a day trip.
They showed us which way to go.... and they insist that we should go with them for a hour ride to their cottage by the lake.
They took us through amazing back roads, and we end up meeting with some more riders at the marina and we went to a cottage for a break.


Yes, I got lost again. The road that I've taken was dead end. Road ended with a local aircraft cemetery.

Ontario is huge !! After all these days, we've finally made it to Manitoba.

This is what happens after 650km ride. I was in same situation; Tired, exhausted and hungry. But we were really excited for next day, because this was our first stop in new province