Rossport ; We arrived end of day. We had half hour before sunsets. Quite town, you can hear every step you take.

No Rush today. Taking it easy, and preping slowly. Sena went for hiking in to forest behind these cabins. Im finishing up packing, we'll head for morning coffee to Ned's place.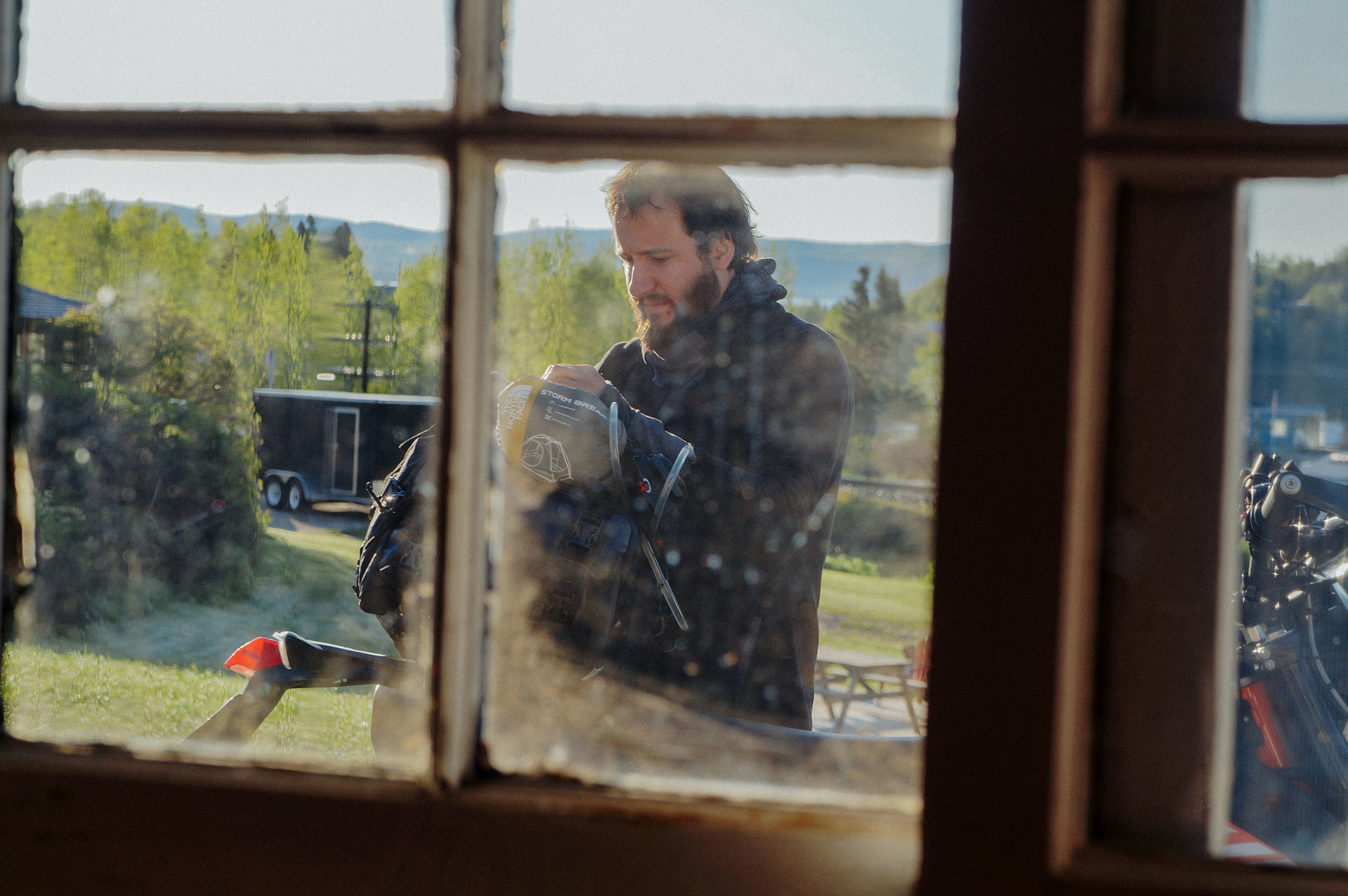 Rossport one of the places that we've came back on our way back home. We usually tried to avoid going in to same place twice, but there was few exceptions along the way. If i go there again, I would definilty drop by to see Ned and his Shelagh ....Great people !!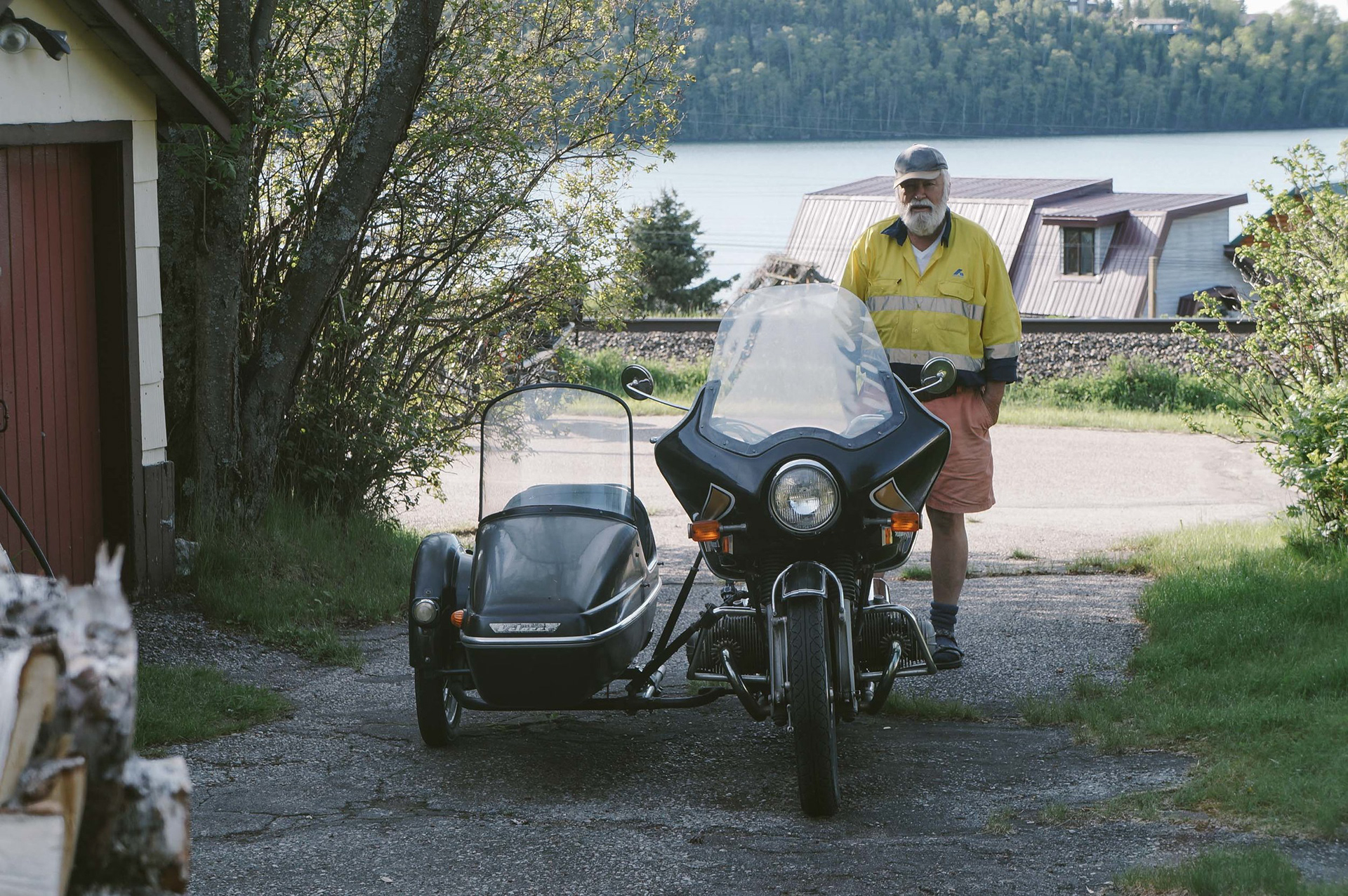 I've stopped by this place just because of that machine ( 1970 R75 with sidecar) It was under a tarp when i first saw it.....I told Sena that it looks like r75. Which after meeting with the owner, he gave me a brief history of that bike. I had this machine in my mind, for awhile. Did lot of reading about it and still learning.
We were talking with Sena about riding airheads for our next trip.